Just click on the picture. Buckle up ! Have a safe trip. Just beep the horn to go back home. Remember to have an adult surf the web with you for safety.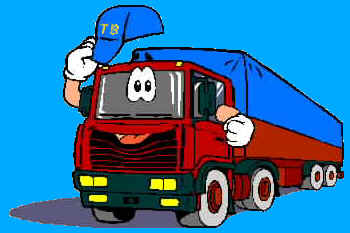 A WORD OF THANKS...
Thanks to...
God
Jennifer and Bernie for the great graphics
Joni Courtney, Ellen Runnor, Gay Kelly and Betty Peterson for letting Trucker Buddy be part of their class rooms
Kevin for down loading the Photo Gallery. They look great!